Citrus Tower | Clermont, FL
---
This site is under construction. More coming soon!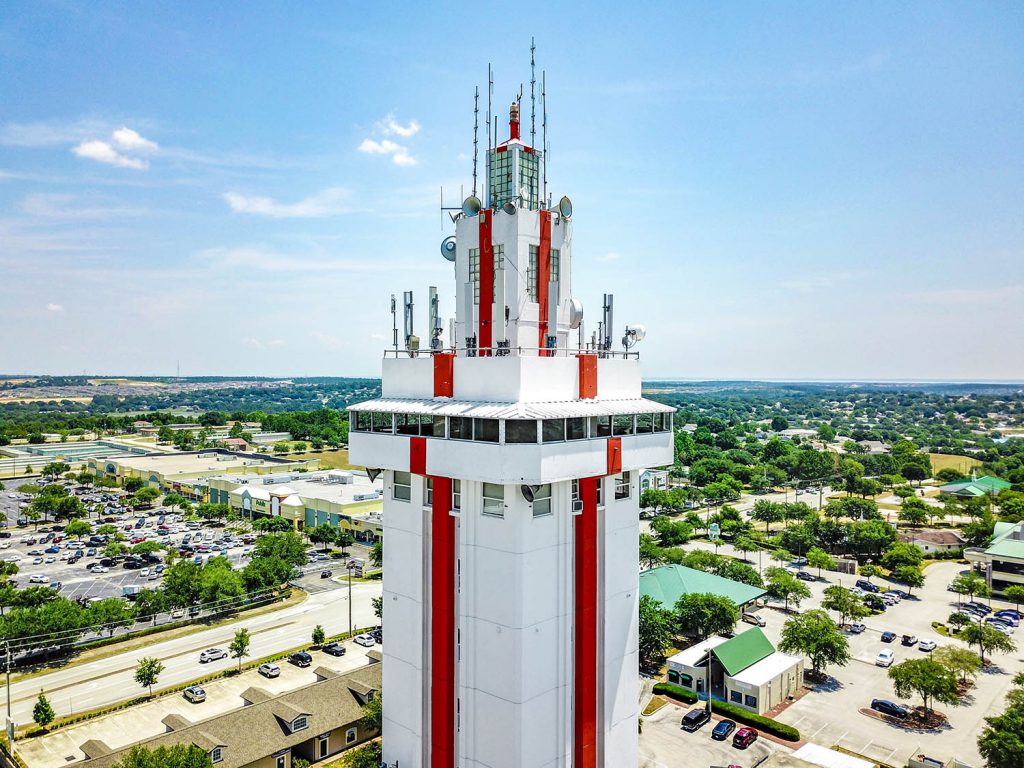 Clermont's Citrus Tower
---
The Citrus Tower stands unrivaled as a majestic and monumental tribute to Central Florida's famed citrus industry and its lush subtropical groves. With the area's changing economic climate, the Tower serves as a beacon guiding a burgeoning new business and population base to the scenic South Lake County region.
What is The Citrus Tower?
---
The Citrus Tower was built in 1956 on one of the highest hills in Florida's ridge section. The original plans specified a tower 75 feet high, but when completed, the Citrus Tower rose to a lofty height of 226 feet (equivalent to 22 stories). The tip of the highest antenna pierces the sky at 500 feet above sea level.